Choose how you want to invest digitally
Receive professional guidance, make your own investment choices, or both. Think of UOBAM Invest as your digital investment partner to help you achieve your company's financial goals.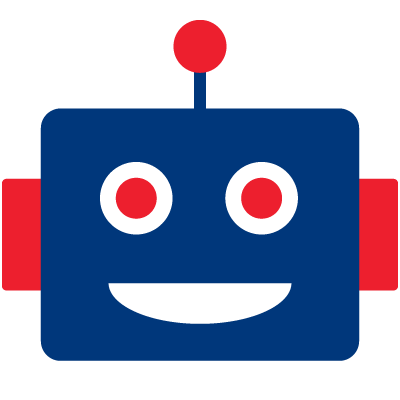 Digital Adviser
Guided approach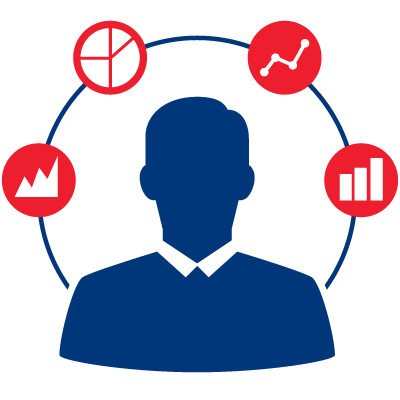 Fund Direct
Independent approach
Digital Adviser
A customised portfolio based on your company's investment goals, risk tolerance level and investment horizon. In addition, adjust your overall risk appetite or the level of exposure for each of the asset classes (e.g. low exposure to equity funds and high exposure to government bonds).1
Fund Direct
A self-serve online service where you can make your own investment decisions and buy or sell UOBAM unit trusts.
Digital Adviser
Selected ETFs and UOBAM unit trusts.
Fund Direct
UOBAM unit trusts.
Digital Adviser
Input your investment goals into the portfolio planner to get an overall view of your plan for up to 30 years. A forecast will be created and a success probability2 calculated for your plan.
Fund Direct
Not applicable. However, you can actively monitor your company's investments by accessing our funds' performance data.
Digital Adviser
Quarterly rebalancing will take place and whenever you make a contribution or withdrawal.
Fund Direct
Not applicable.
Digital Adviser
Fund Direct
Calculated and accrued daily based on your assets under management (includes cash asset allocation held in your portfolio) and charged quarterly
0.3% (subject to change without notice)
0.3% (subject to change without notice)
On Buy transactions. Does not apply to the Money Market Funds.
US Securities and Exchange Commission (SEC) fees (applies to sell trades for US listed ETFs)
Based on prevailing SEC fee rates and is subject to change from time to time without notice. Please refer to the SEC website for latest updates.
Fees charged by underlying Funds and ETFs
Underlying fund related fees (e.g. Management Fee, Trustee Fee, Valuation Fee etc.) payable out of the Funds to the Managers, the Trustee and other parties
Please refer to respective fund prospectus/information memorandum.
Should there be insufficient cash balance in your account to pay the fees, UOBAM Invest will proceed to divest your investment holdings to meet the obligations.
For fees and promotions, please refer to Our Features.
Notes:
Adjusting overall risk appetite or setting constraints may potentially result in a sub-optimal portfolio and a deviation from UOBAM's recommendations. Changing the level of exposure refers to the exposure from the funds rather than direct investments into these asset classes.
The Success Probability is statistically calculated and it is not a guarantee of the principal sum invested by you or any rate of return. The portfolio may lose money. UOBAM does not make any prediction, promise or guarantee of any kind. Market prices may go up and down and past performance is not an indicator of any future or likely performance or outcome. UOBAM may (but is not obliged to) update the Success Probability and any portfolio projection from time to time if there is a change in UOBAM's expectations or assumptions.